As a family business for over 50 years, Homeway Commercial understands construction from concept to completion. Since building our own modular Construction Facility in 2005, we have completed over 3,000 modular units and have an in-depth knowledge of commercial modular construction. We would love to talk about how we can help you with your next project!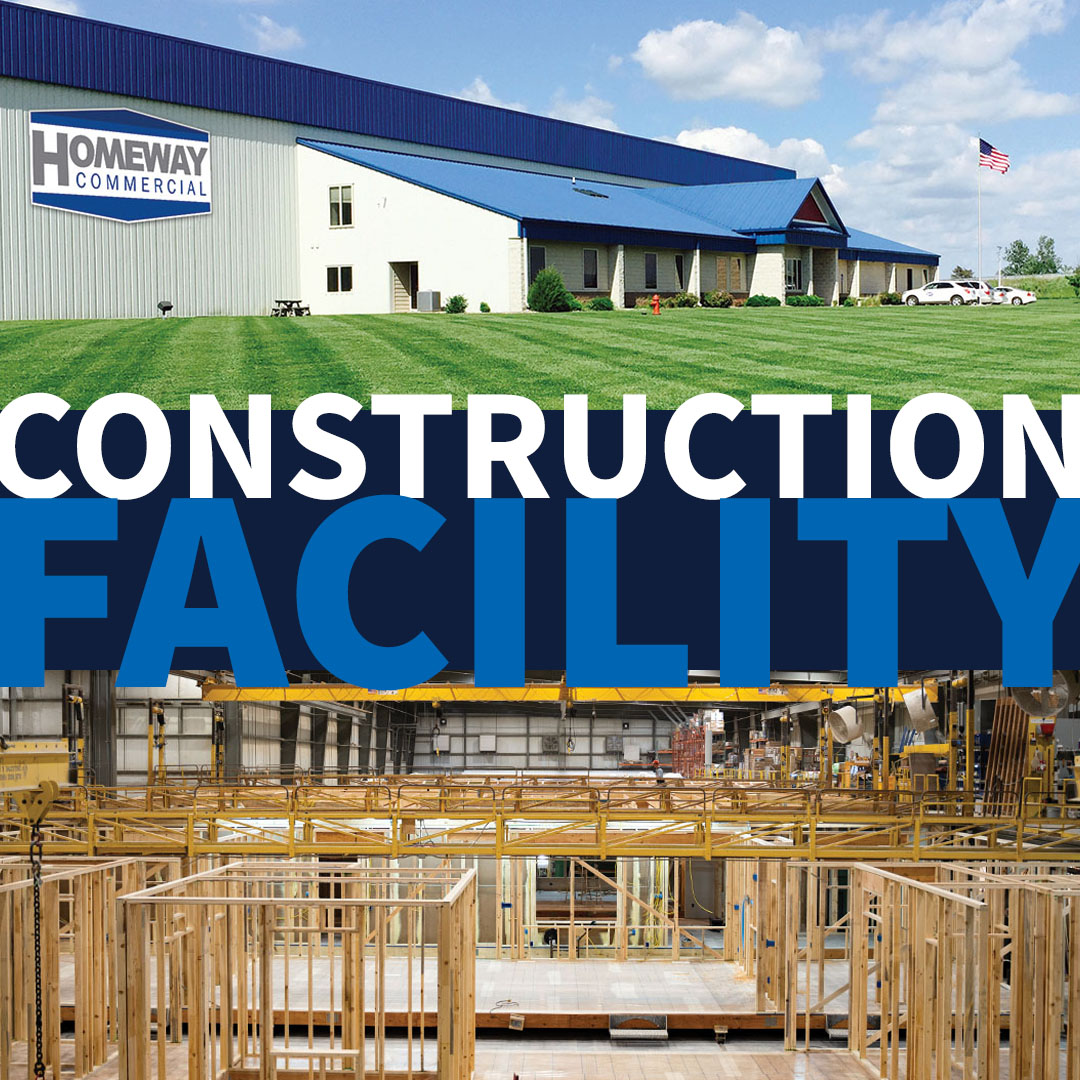 Schedule a Live Video Tour Today!
Tour our Deer Creek, IL modular construction facility with Bob Schieler in as little as 10 minutes or set up a time to visit us in person
Our indoor construction facility is key to quality, speed and efficiency of modular building. We utilize specialized systems, automation, jigs, smart building technologies and lean manufacturing, and benefit from not having to worry about the weather. Overall there are 16 building stations that include everything from floor and walls to drywall and trimout. Once you see the process for yourself, you'll understand why modular is the better way to build.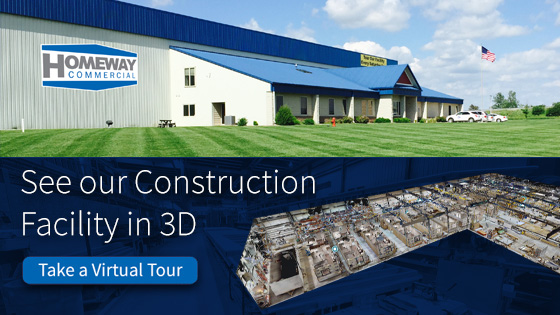 ---
Step Inside One of Our Commercial Buildings
---
Build it Faster. Build it Better. Build it Modular.
---
Learn More about Modular
Our approach to volumetric building gives you many advantages for almost any commercial construction project – and you can get an in-depth look with a virtual tour of our modular construction facility. LEARN MORE
Monthly Modular News
Stay up to date on Volumetric Modular Building trends, reports, cost savings and processes.
---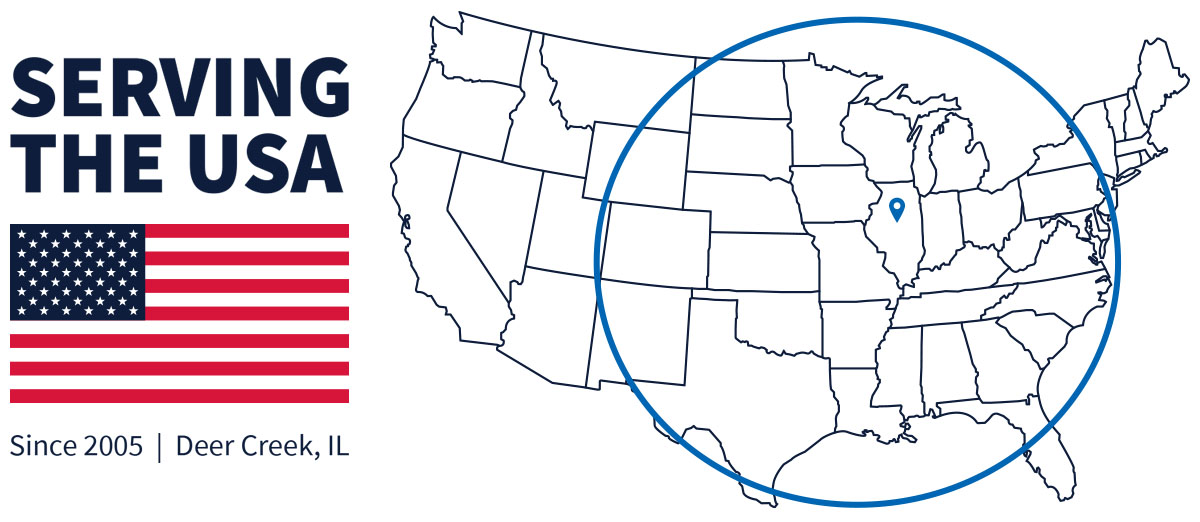 Why Modular Is Better
Modular building is a smarter way to build and a better investment that saves you money every step of the way. We've completely structured our building process around speed and efficiency without sacrificing high quality materials or workmanship. Homeway Commercial can build your next modular commercial building on time and on budget.