Commercial Gallery
Serenity Assisted Living Facility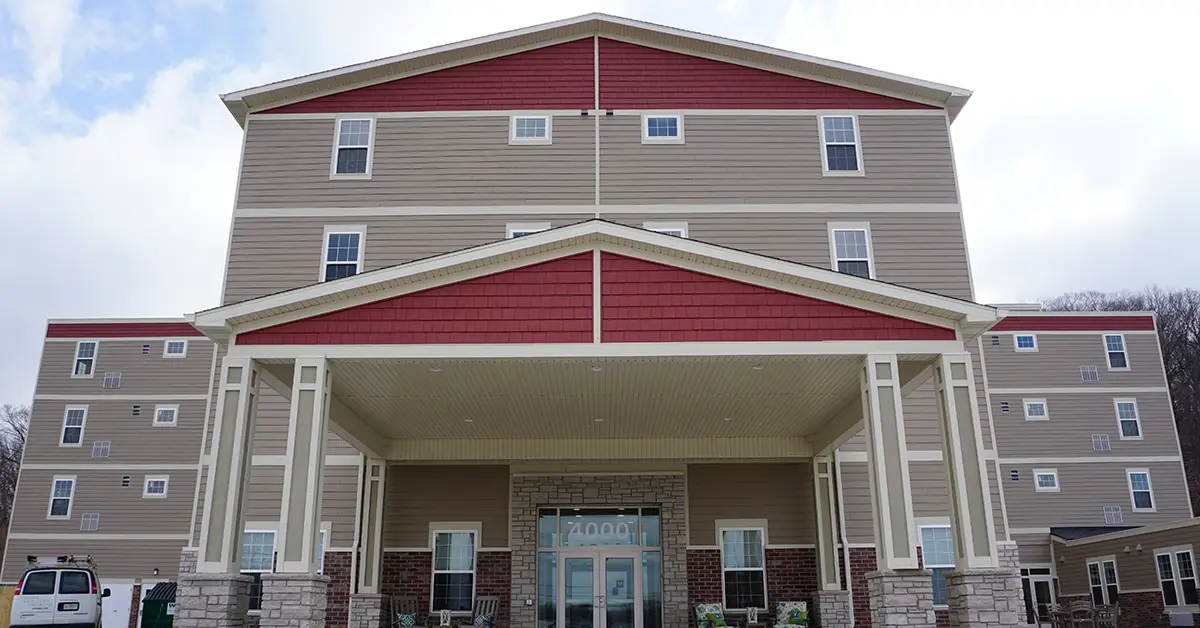 Assisted Living
4 stories | 63,478 sq ft
Serenity Assisted Living & Memory Care is a vibrant assisted living residence in East Peoria, IL. It features three types of private residences and community areas including a theater, multiple courtyards, a café, workout facility and nail salon.
Take a Virtual Tour
Photo Gallery
Why Modular Is Better
Modular building is a smarter way to build and a better investment that saves you money every step of the way. We've completely structured our building process around speed and efficiency without sacrificing high quality materials or workmanship. Homeway Commercial can build your next modular commercial building on time and on budget.
Subscribe To Our Newsletter
Let's Talk!
I'd like to show you how working with Homeway Commercial can save you time and money on your next project.
Bob Schieler
Vice President of Sales | Principal
100 Homeway Court
Deer Creek, IL 61733
bobschieler@HomewayCommercial.com
(309) 208-4418